If you are looking for
THE FASTEST WAY
to reach the level cap with any class within a week, this
ESO Leveling Guide
by
ESO Mastery Guides
is a definite must have. It comes with step-by-step leveling guide, proven class builds, dungeon walkthroughs, crafting and gold making strategies and more.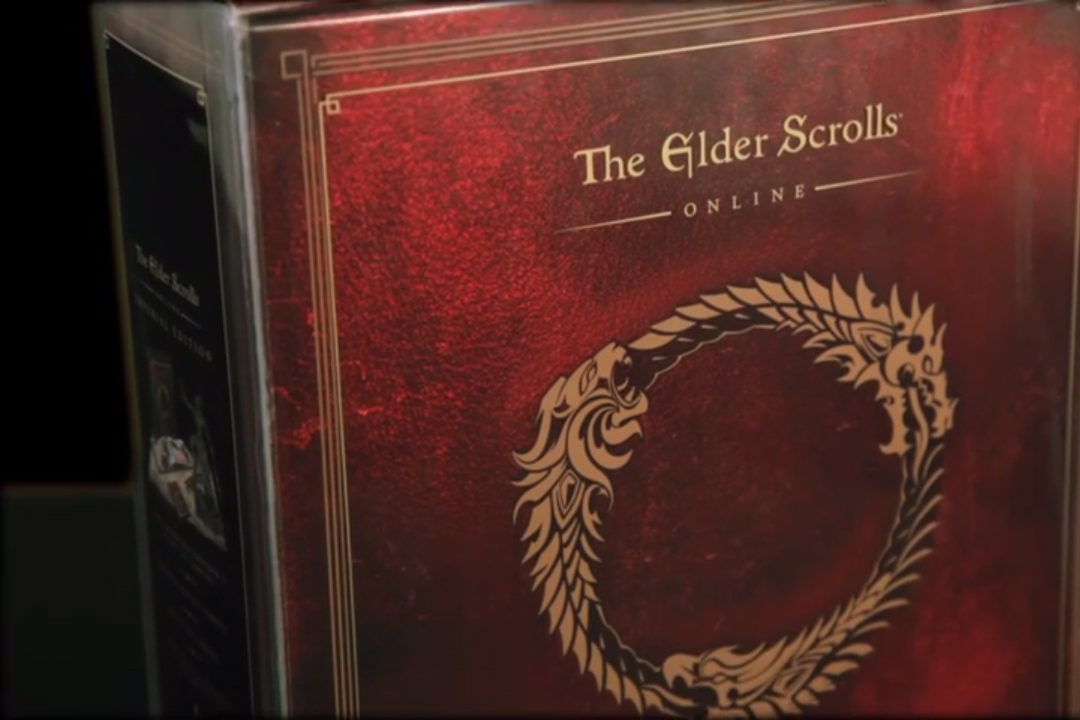 Congratulations! Collector's Edition - the Imperial Edition - of The Elder Scrolls Online is available. Let's take a look at what's in there. Before we get to the physical stuff (which is totally excellent), let me tell you about the digital features that come with this. This elegant little box contains the discs that have The Elder Scrolls Online plus the added bonus features of this Collector's Edition.
Play as Imperial
First of all, this is the Imperial Edition. Only with this edition do you get to play Imperial characters, so you can play Imperial characters in any of the three alliances.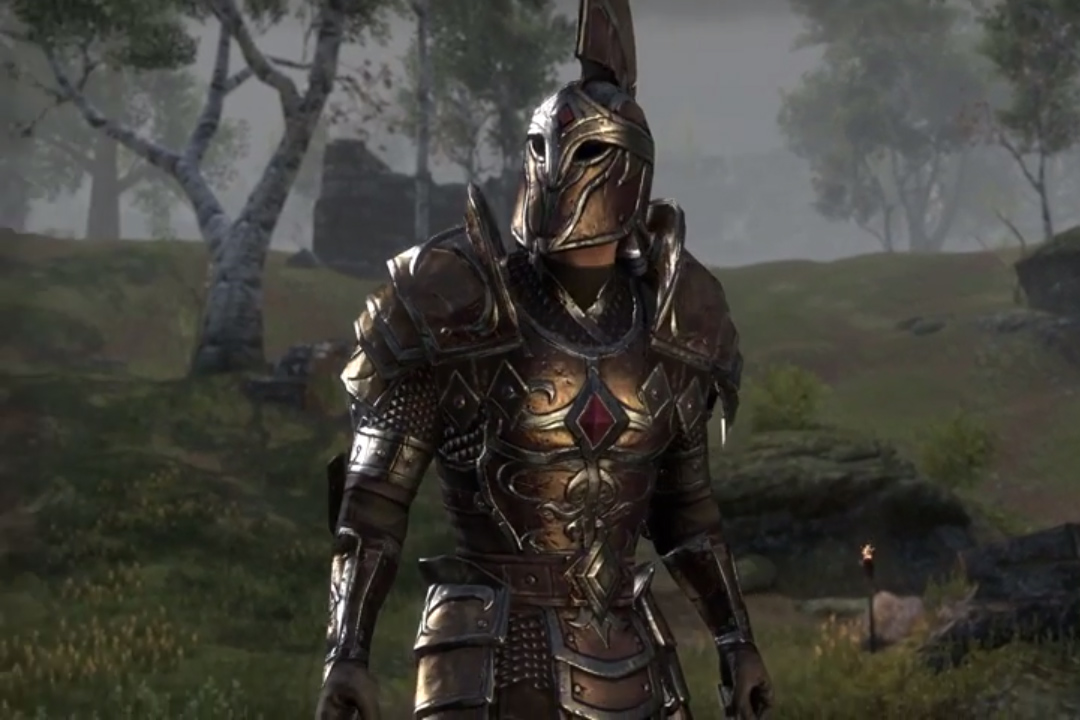 Imperial Appearance
You also get the opportunity to cosmetically change your armor and your appearance to look like an Imperial, regardless of what you're wearing. As an Imperial you also get a mount and the automatic ability to craft items into the Imperial style. All non-Imperial races can also learn this ability after locating the corresponding racial motif.
Imperial White Horse
You get a magnificent white Imperial charger-an exclusive mount. Summon this Imperial hoese and journey through Tamriel with increased speed.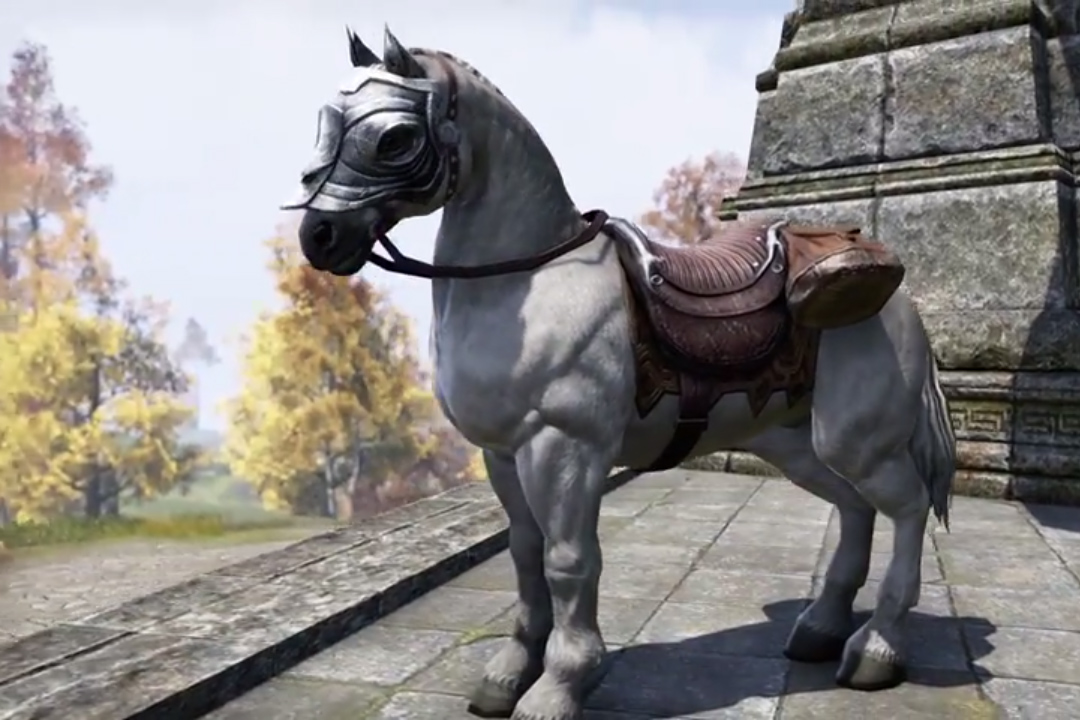 Rings of Mara
As if that isn't enough, you get the ability to go and get the blessings of Mara, the goddess of love, to bless your union with a partner of your choice. And you and your partner will get magnificent Rings of Mara, which, when your character's wearing them and you're playing with your partner, you will get significant experience buffs.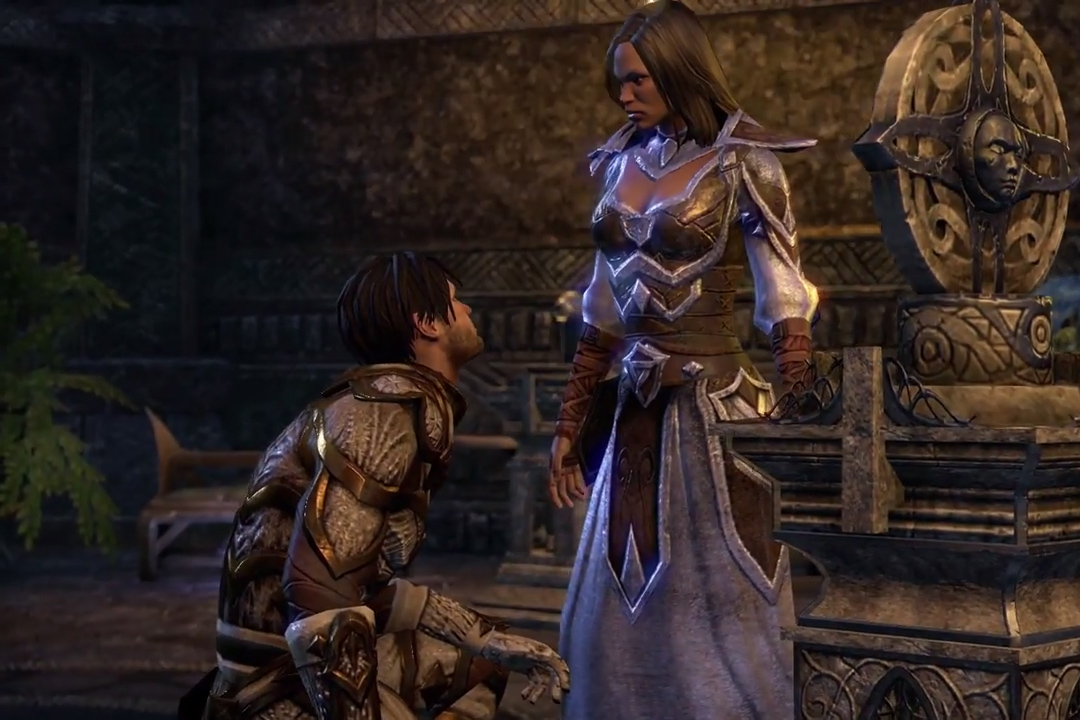 Mudcrab Pet
And to make you feel even more like a budding little family, you will get an exclusive vanity pet, a little scuttling mudcrab, to follow you around.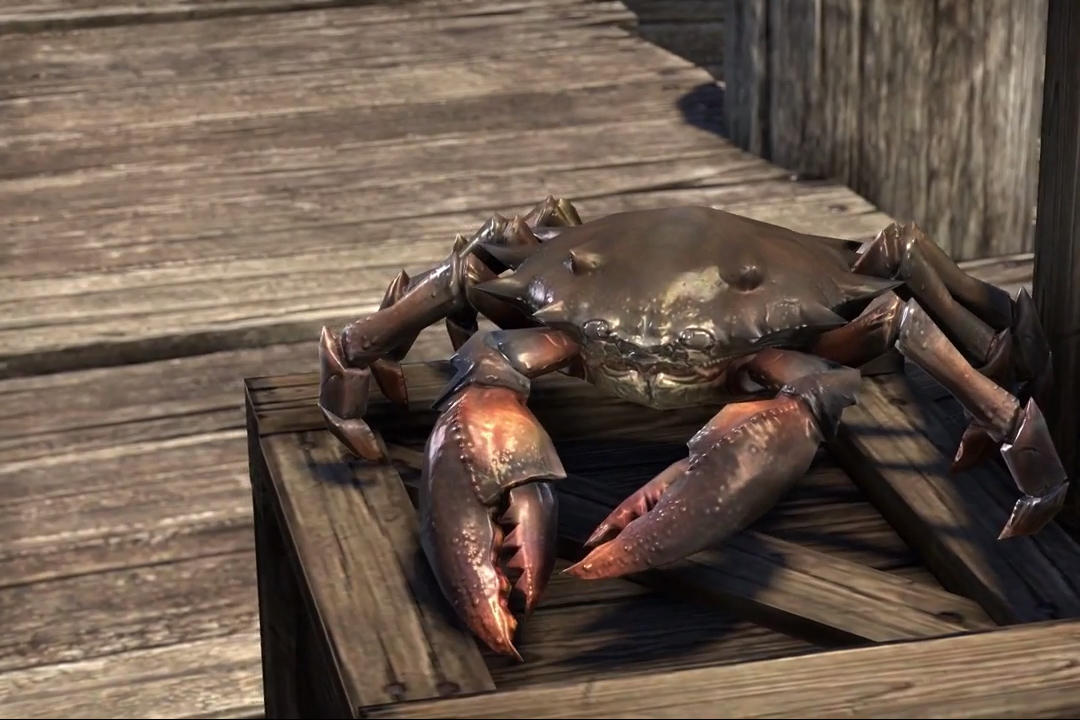 Physical Stuff
That's the digital aspects of the Collector's Edition. Very cool on its own, but now let's get to the physical stuff, because that's what I'm excited about.
Map of Tamriel
You get a map of Tamriel for your wall. The map is really big and looks great.
Statue of the Daedric Prince Molag Bal
You get a statue of the Daedric Prince Molag Bal himself. His statue is bound in here, just as he wants to bind the mortals of Tamriel. He holds The Mace of Molag Bal in one hand and his his victim in the other. Look at the tiny torment on that miniature victim's face. The statue stands on a special base. It's magnificent and wonderful statue, and it's the kind of thing that you don't wanna put on your nightstand, because you don't wanna wake up suddenly in the night and see that there.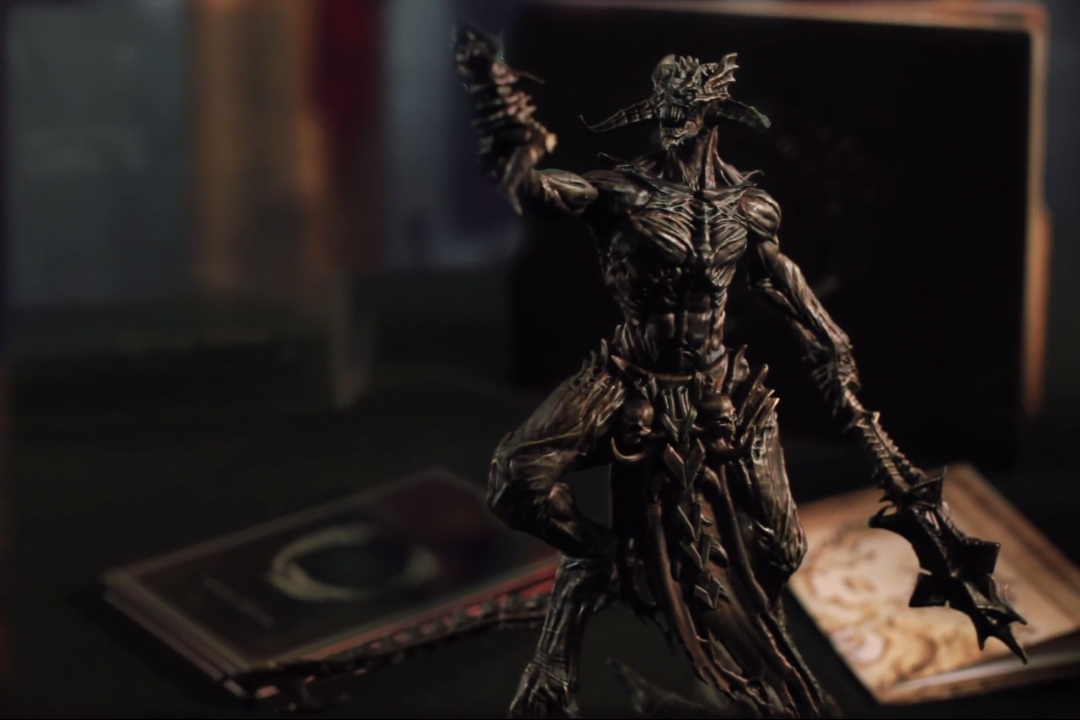 Exclusive Art Book
You also receive wonderful art book combined with lore book - and not just a lore book, but a lore book that has a story; it follows through. So, this book is The Revised Edition of the Emperor's Guide to Tamriel. An Imperial scholar, Flaccus Terentius, has been hired by the Chancellor of the Elder Council, Abnur Tharn, to travel around Tamriel and revise the Emperor's guide. This lore book not only includes his story, but also many, many details about the cultures of Tamriel. There are ten chapters, one on each of the major cultures that he visits, and it goes in detail into their background and the creatures that you encounter there.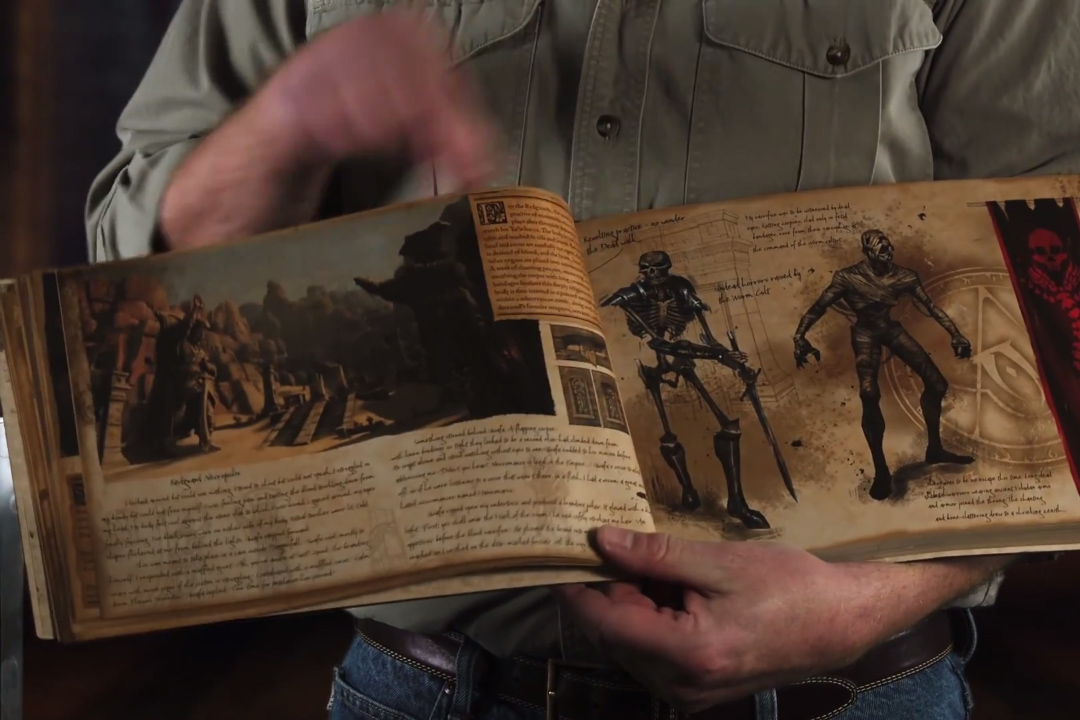 So that's the Collector's Edition. We've got-just to sum up-all those cool digital aspects that we talked about, all the Imperial features, the map, the very cool statue of Molag Bal himself, the Collector's Edition art book and lore book, and a very cool box.
Do not miss your chance!
This Collector's Edition is going to be available for a limited time at selected retailers. What this means to you is that you need to nab this sucker while you can, because ZeniMax is going to make a limited number of them. Let me point out again that Elder Scrolls Online is launching on PC and Mac on April 4th, 2014, and on PS4 and Xbox One in June. It is racing toward us like a colossal juggernaut of doom from Coldharbour. Be ready! It's coming for you.