New Wave of Beta Invites - Free Keys
ZeniMax sent new wave of Beta invites. The event will take place from Friday, February 28, 12PM EDT until Sunday, March 2nd, 11:59PM EDT. Pay attention to this date and time. You will not be able to log-in and play before the event begins and after it is finished.
The general difference of this upcoming event from previous is that NDA was lifted about a week ago and you will be able to stream, record and share any materials from this and all next Beta events. Players are free to discuss Elder Scrolls Online and share their experience.
The other great thing about this event is that you are able to take part if you took part in previous one. You don't need new access code. You will be able to log in and play. You can check this at your account https://account.elderscrollsonline.com There is "MY PURCHASED GAMES" section there and you will see that your Beta access is active now. You will be able to play even if you didn't get invitation from ZeniMax.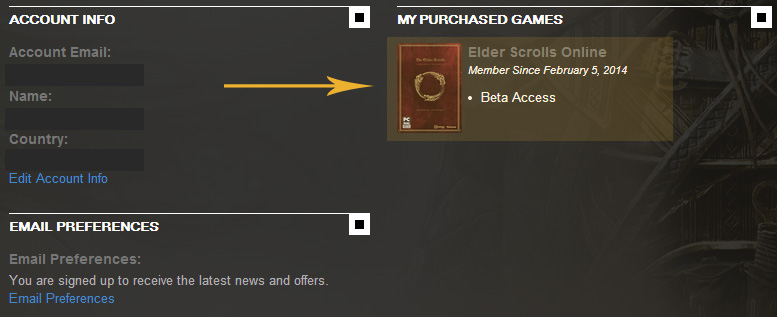 Still don't have invitation?
ZeniMax sent a lot of invites but I guess that some of you guys still have problems with getting the key. If you still didn't get the invitation you can visit MMORPG.com, Ten Ton Hammer or ZAM. They are giving away a lot of free keys and you can easily get one there.
If you don't know what to do after you received the key read our guide: How to create beta account and redeem the key.
As you see it is not difficult to get the key. Developers invite more and more players and I think that this upcoming event will be one of the largest.
If you are looking for THE FASTEST WAY to reach the level cap with any class within a week, this ESO Leveling Guide by Killer Guides is a definite must have. It comes with step-by-step leveling guide, proven class builds, dungeon walkthroughs, crafting and gold making strategies and more.