Playing ESO solo (single player story)
There are many MMO games and each online game offers you to play in a group of friends or just with other people. This is the main difference between MMO games and single player RPGs. Some online games even force you to search for a group. For in Lineage 2 single player style was very unpopular because of game mechanics. The game didn't allow player to complete quests if he is alone because of the difficulty. It was very difficult to get good armor, weapons and gold if you play alone, especially at high levels. The higher you climb the more difficult it was to progress without help of other players.
There are many different points of view and some players may like such mechanics. As for me, I don't like when the game forces me to look for a group, for a healer or for a buffer in order to just play. I want to have freedom and I would like to decide whether I need a group for this quest or not. Of course there must be quests that require several people, for example killing a big boss. But there must be balance between solo and group content. I am expecting to see this balance in Elder Scrolls Online.
Main story in ESO will be 100% solo.
Yes, it will be possible to complete all quests in ESO without joining a group. Sometimes it will be rather difficult but not always. The level of difficulty will be reasonable. Sometimes you will face with really difficult quests but you will be able to complete such quests alone.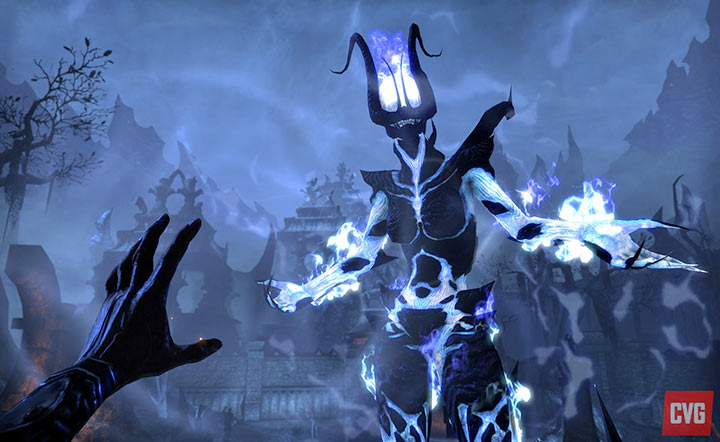 The question of playing in a group in Elder Scrolls Online is connected with other very important question – keeping TES feeling in ESO. In all single player TES games you were the main hero. You were the one who could save the world and you felt that. Many of TES fans are thinking that this special feeling of a single hero will be lost in ESO because it is an MMO. But Matt Firor in one of his interviews confirmed that they are going to do as much as possible to allow player to feel his awesomeness. For example when you are confronting a major foe in the game you are in the instance alone. In all other MMO games you need to search for a group to kill big boss. But ESO will offer you to do it alone. I am sure these fights will be spectacular and you will have to use all your skills in such encounters.
Moreover, the game will place you in the dungeon where nobody will be able to kill your boss. This is a very smart decision to avoid queries of players willing to kill the same enemy. This will help to keep the atmosphere of a single hero.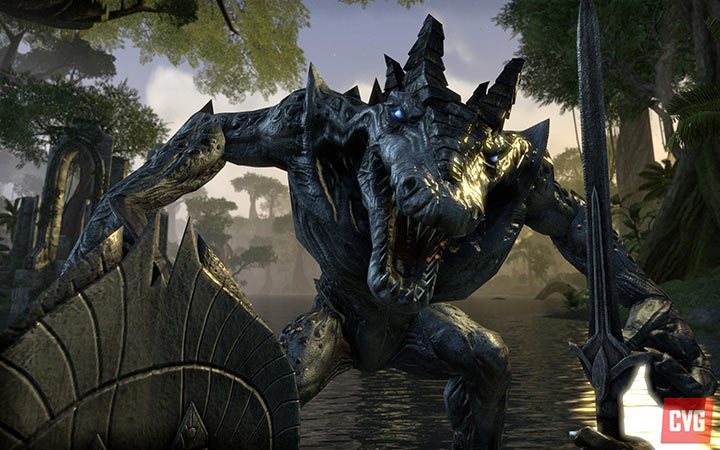 It doesn't mean that you will have to fight alone every time. No. There will be situations when you need to be alone, but there will be a lot of time for playing in a group. It is an MMO and groups are a part of the game. The general feature of Elder Scrolls Online is to give you choice. And it is about everything in the game including playing in a party.
If you are looking for THE FASTEST WAY to reach the level cap with any class within a week, this ESO Leveling Guide by Killer Guides is a definite must have. It comes with step-by-step leveling guide, proven class builds, dungeon walkthroughs, crafting and gold making strategies and more.